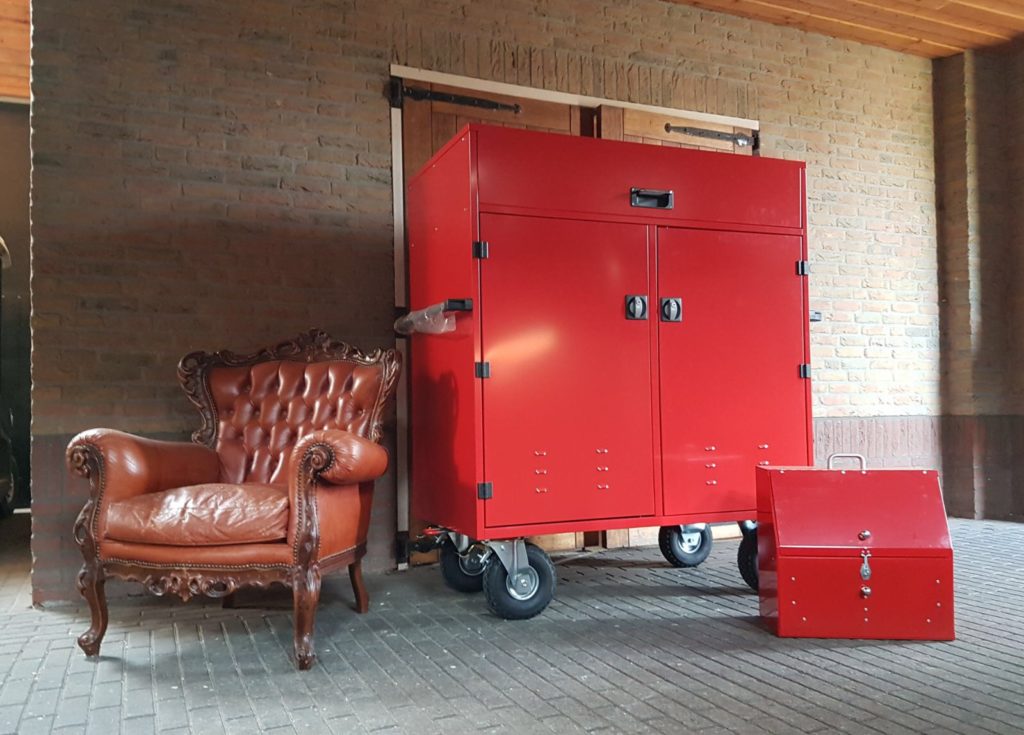 When daughter Caroline Hölzer started riding in 1992, it quickly became clear that the extensive riding equipment, such as saddles, bridles, boots and care products, had to be properly and sensibly protected and stored against unauthorized access. As there was no satisfactory solution, the company developed saddle cabinets for stationary storage as well as rollable tournament cabinets for taking along to competitions.
An integrated safe keeps Langfinger from accessing valuables. All cabinets are manufactured in different sizes and colors depending on the customer's requirements. Surface structures and the materials used for manufacturing can also be determined by the customer.
All cabinets are manufactured by hand, are extremely hard-wearing and can of course be repaired in the event of damage.